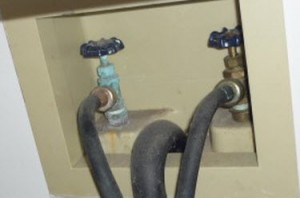 It never fails, you go out of town and bam, your washing machine water hose springs a leak and floods and damages your hardwood floors on the main level. What can you do to prevent this? Your Seattle Home Inspector will give you some expert advice on how to prevent washing machine water damage while you're away.
Washing Machine Hoses
Failure of washing machine water hoses is one of the leading causes of residential water leaks and damage. The standard rubber hoses have a typical life of up to 5 years.
There are however, better grades of hoses available that will minimize or eliminate potential for leaks, bursting and water damage. Changing and installation of new hoses is simple and can be done in 15-30 minutes.
The most common, and much safer hose are the ones with the braided stainless steel covering. These hoses can be purchased at many hardware stores and are much stronger and resistant to bursting. These hoses are going to cost you ar0und $30 for the set. There is a one brand of the braided hoses that goes for about $50 for the set and has a 20 year guarantee.
Take the time to complete a full inspection of your water hoses. Replace them if they show any signs of wear or deterioration. Upgrading your washer hoses is well worth the effort and the peace of mind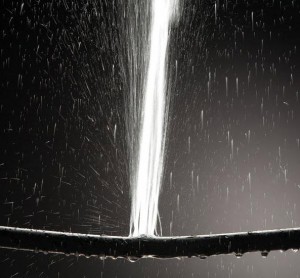 that you are protected against sudden bursting of an old water hose.
If you or someone you know is looking for a Home Inspection in Seattle WA, please call The Home Detective at 206-745-3975, we'll help keep you from buying The Money Pit!