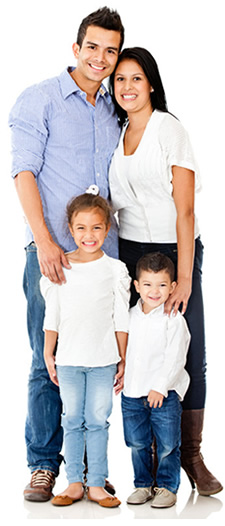 Our Certified Home Inspectors in Seattle will spend as much time as it takes to thoroughly evaluate all aspects of the Property you are purchasing, from the Roof to the Foundation and all areas in between...
We want you to come along with us during the course of the home inspection in Seattle. If you are new to the home buying process, it's very important that you're there from start to finish.
Whether this is your latest purchase, or you're a first time home buyer, we'll help you get a thorough education about your new home.
Don't worry, we'll explain everything in terms you can understand. We are a "Jargon Free" Company!
We know your schedule is very hectic so we work hard to accommodate you! Because not everyone can attend the inspection during the day or week, we offer Saturday inspections.
Please know that our weekend schedule is limited and on a first-come, first served basis. So please call now to let one of our schedulers know as soon as possible if you need a weekend inspection. We'll do our best to accommodate you!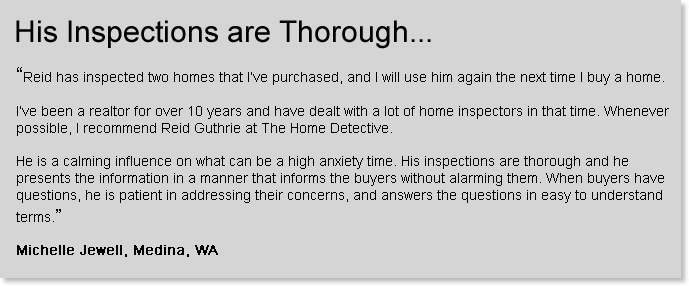 24/7 Online Scheduler – Book Your Home Inspection Here – THIS IS NOT A QUOTE CALCULATOR
By using this online scheduler, you are truly scheduling an appointment with the information you are entering. When you select "Schedule This Inspection" at the end of the process, you will be confirming your inspection.
If you need to schedule an inspection for the same day or next morning, please call our office at 206-745-3975 and speak with one of our Customer Care Coordinators.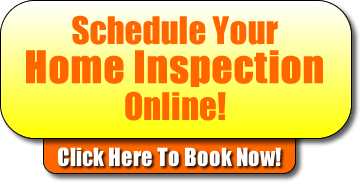 Home | Blog | Privacy Policy |  Contact Us