Your Seattle Home Inspector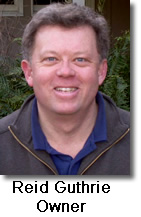 As the owner, let me start off by making you a BIG Promise. If we inspect your home or condo and you are not 100% satisfied with our inspection – you pay absolutely nothing for the inspection. After more than 20 years in the Home Inspection Business, I've seen many fly-by-night Home inspectors come and go. I feel sorry for the home buyers that are victimized by these unscrupulous operators. I'm so confident in our inspections that I'm willing to put my money where my mouth is. I know that buying a home is a big commitment. I've done it myself – twice. My guarantee is one more way to demonstrate my goal of meeting and exceeding your expectations. Also, I want to help ensure that your real estate transaction is an enjoyable experience. So at The Home Detective, I offer a simple, no-weasel-words guarantee. Follow us on your home inspection, and if for any reason you're not satisfied with the "Quality" of the home inspection service, tell the inspector before you leave at the end of the inspection and we'll either make it right, or you don't pay the home inspection fee!
How Can We Guarantee an Inspection?
That's easy – We're more thorough. We take our time. We're not trying to rush through your inspection to get to the next one. That often means we find defects the other guys don't. And that can mean the seller, not you, will pay for the repairs. And because we're more thorough, our fees tend to be a bit higher. So you can pay a higher fee and get a more thorough inspection, or you can save some money by hiring the cheap inspector, and maybe spend thousands more to fix the things the cheap inspector missed.
A cheap home inspector may be the most expensive home inspector you ever hire.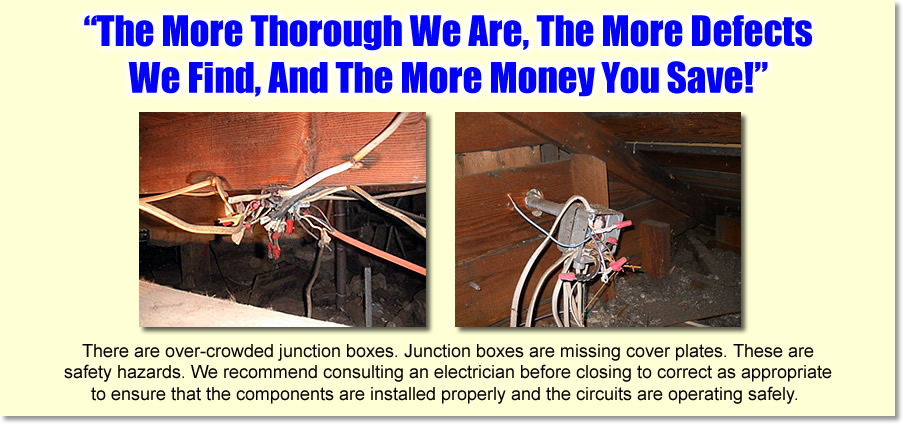 | | |
| --- | --- |
| Play Video: Water Heater Poisoning the Homeowners | Play Video: Dangerous DIY Repair to Gas Line Discovered |

Mother Trusts No One Else But You…

"I just wanted to thank you for your insight and inspection on our last four properties. I appreciate the attention you paid to every aspect of the house and your thorough explanation of the details to us. The pictures and file you emailed us were very accurate and helpful to have on hand. Tony went through the file and was relieved that all his questions and concerns were met with equal scrutiny. My mother trusts no one else but you to work with our entire family. Up to date, Reid, that's over ten homes in the last seven years! We will continue to refer everyone we know to you. We know that you will have their investments be your first priority."

Gwendolyn and Tony Dang – Seattle, WA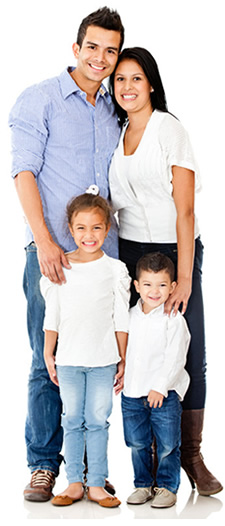 Our Certified Home Inspectors will spend as much time as it takes to thoroughly evaluate all aspects of the Property you are purchasing, from the Roof to the Foundation and all areas in between… We want you to come along with us during the course of the home inspection in Seattle. If you are new to the home buying process, it's very important that you're there from start to finish. Whether this is your latest purchase, or you're a first time home buyer, we'll help you get a thorough education about your new home. Don't worry, we'll explain everything in terms you can understand. We are a "Jargon Free" Company! We know your schedule is very hectic so we work hard to accommodate you! Because not everyone can attend the inspection during the day or week, we offer Saturday inspections. Please know that our weekend schedule is limited and on a first-come, first served basis. So please call now to let one of our schedulers know as soon as possible if you need a weekend inspection. We'll do our best to accommodate you!
His Inspections are Thorough…
"Reid has inspected two homes that I've purchased, and I will use him again the next time I buy a home. I've been a realtor for over 10 years and have dealt with a lot of home inspectors in that time. Whenever possible, I recommend Reid Guthrie at The Home Detective. He is a calming influence on what can be a high anxiety time. His inspections are thorough and he presents the information in a manner that informs the buyers without alarming them. When buyers have questions, he is patient in addressing their concerns, and answers the questions in easy to understand terms."
Michell Jewell, Medina, WA
One of the ways to judge the quality and professionalism of the work done by a home inspector is to take a look at their inspection report. We've included one here for your review.
Click Here to Download the Sample Home Inspection Report [pdf]
Click Here to Download "7 Ways to Avoid Hiring the Blind Inspector" Report [pdf]

24/7 Online Scheduler – Book Your Home Inspection Here – THIS IS NOT A QUOTE CALCULATOR
By using this online scheduler, you are truly scheduling an appointment with the information you are entering. When you select "Schedule This Inspection" at the end of the process, you will be confirming your inspection. If you need to schedule an inspection for the same day or next morning, please call our office at 206-745-3975 and speak with one of our Customer Care Coordinators.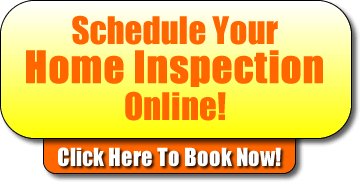 One of the best home inspection companies in Seattle, Washington is The Home Detective.
Home | Blog | Privacy Policy | Contact Us | Site Map | Google + | Google + Page